Blog Archives
"Outlander" fans, today the great drought-lander finally ends. The season 2 premiere of "Outlander," airs tonight on Starz, or right now on the Starz app.
To those of you who didn't immediately run to your television, tablet, or other preferred streaming device, thanks for sticking around. Instead of doing a straightforward recap of the past two seasons, I thought I'd address a stigma that's plagued "Outlander," fans since before the first episode even aired.  Read the rest of this entry →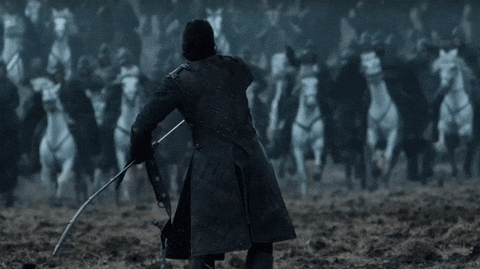 This What to Watch Wednesday, many "Game of Thrones" fans out there find themselves staring down a (possibly) long road until the return of their beloved program for its final season. The show has yet to announce a return date, but most estimates put it around spring 2019. Read the rest of this entry →
Well, we've covered "reality" and comedy.  So, what's left?
Good question.
Of course, there's alway drama, but Wednesday isn't really a day for the dramatic.
For those of you still pondering what could possibly be left to discuss, I'll let you off the hook.  Today's TV category is…the mini-series.
Yes, it's that infamous category where a lot of us find ourselves saying things like, "I didn't know he/she was in that?" or "I've never even heard of half these shows."
Which is a shame because in many ways, the mini-series is the perfect television program format.
It's got a limited run, so it's not as much of a time commitment. The writing is less likely to derail since the writers know what their final destination is. Plus, for you "I don't watch TV people out there" most of these programs are "high-brow" enough to keep your elitest reputation intact.
In the past a lot of us have missed out on this category since the nominees tend to come from cable channels like Starz, HBO or Showtime (and copywrite infringment is wrong). However, this year PBS and basic cable channel Reelz snuck in with "Downton Abbey," and the show that nobody wanted,"The Kennedys."
So, this year you have no excuse. You'll have to find another category to use as a bathroom and snack refreshing break.
_______________________________________
More on the Story: Emmys.com
…just for fun:
Some of this years nominees-