Blog Archives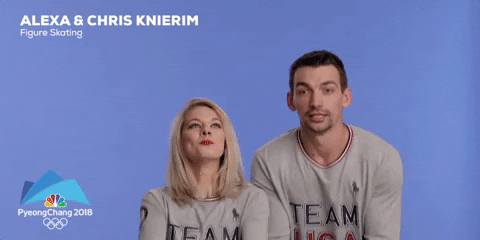 Happy Sunday, fellow crusaders! Thanks for taking a break from the Olympics.
By now I expect you've discovered your new passion for ice dancing and slopestyle. You're probably also obsessed with and/or slightly confused by the North Korean cheer army. And you may still be wondering what curling is all about.
No matter where you are in your Olympic journey, there's still plenty more to see. Before you get back to it, here are a few #SundayFunday highlights to relive or catch you up on the games so far. Read the rest of this entry →
I've never quite understood why the Winter Olympics don't get as much hype as their warm-weather counterpart. The obvious answer is that there's a general preference for summer sports. To that I say, okay, but why?
Whatever the reason, this week the 2018 Winter Games kick off in PyeongChang, South Korea, and they are worthy of hype. Actually, they kick off today (2/7), which because of time zones is actually tomorrow (2/8), and is today in South Korea. Time and tenses aside, you should be watching.  Read the rest of this entry →