Blog Archives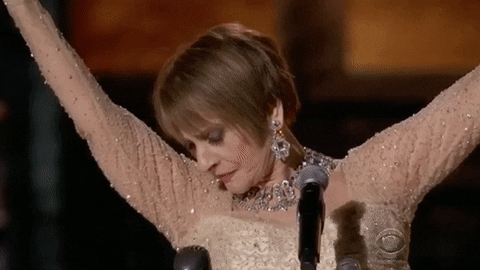 This Monday, music fans are, no doubt, recovering from last night's top honors and incredible performances. And who am I to get in the way of continuing that celebration?
Last night's festivities included a truly iconic moment featuring a truly iconic performer. As a tribute to Sir Andrew Lloyd Weber, Patti LuPone performed the song that made her famous, "Don't Cry for Me Argentina," from "Evita."
Following this earth-shattering performance from one of the greatest divas of our time, it became (painfully) clear that some music fans did not fully understand the magnitude of what they had just witnessed. I'm not here to judge, we all have our own personal knowledge gaps, but you better believe I am going to fix this.
So, today's Monday Motivation comes courtesy of the one, the only, the great Patti LuPone. Read the rest of this entry →