Blog Archives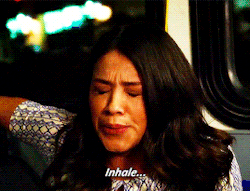 I tried to come up with a pithier headline, Rambler Nation (which I presume is everyone at this point), but I think we all know today is all about remembering to breathe.
In. Out. Repeat.
We will get through this together.
If we've learned anything this March, it's that the Ramblers will keep it exciting. So start your breathing exercises now. Read the rest of this entry →
Happy Friday, crusaders. On this, the second day of March Madness, I wanted to take the opportunity to welcome all of the bandwagon fans to the Rambler fandom. Seriously. We're happy to have you here. Read the rest of this entry →
Can you feel it, crusaders? There's something in the air. The hint of excitement. The rush of competition. The thrill of potential victory. Yes, March Madness is on the horizon.
Selection Sunday, left some less than happy, but however you feel about the bracket, the time has come to pick yours, or be left on the sidelines.
This year's tournament promises to be as exciting as ever. The usual and the controversial (i.e. the growing conversation as to whether it's time to pay these student athletes who generate so much money for the universities they represent). Read the rest of this entry →