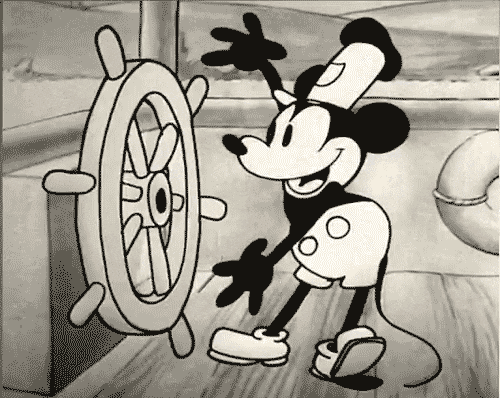 Today we celebrate the 89th birthday of a mouse known the world over. Yes, for 89 years, Mickey Mouse has brought joy to children of all ages with his can-do attitude and cheery disposition.
Whether he was fighting off baddies or hanging with his pals, Mickey's been lifting hearts since that first adventure, "Steamboat Willie," released on this day in 1928.
Fun fact, "Steamboat Willie" was actually Mickey's third cartoon, but his first two, "Plane Crazy," and "Gallopin' Gaucho" didn't quite make it to wider release, making "Steamboat Willie," his first official public appearance and eventually it was dubbed his "official" birthday.
But I can't help but think we're forgetting someone… Read the rest of this entry →