Yesterday, the 2019 Emmy nominees were announced, and needless to say, there were a lot of feels happening. People love their TV shows and have strong opinions about what should and should not have been nominated.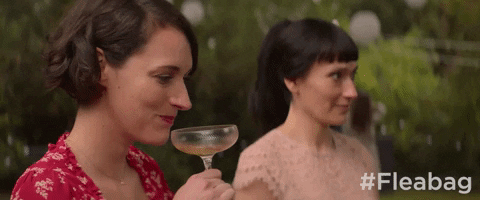 And I don't blame them. When you find a story that you connect with it sticks with you. It can be upsetting when it doesn't get the award love you know it deserves…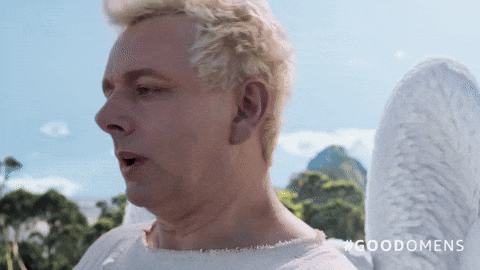 But the fact is, there is a lot of TV happening (which is why the whole concept of awarding the best TV shows of the year is a fools errand, but I digress) and honoring and awarding it all is an impossible task.
Sometimes words, just aren't enough. Luckily, today, as the world comes to terms with the 2019 Emmy nominees (give us the strength) it also happens to be celebrating World Emoji Day.
These tiny little pictograms are always there for us when words fail (sometimes causing even more confusion, 😕 but that's not their fault 😳), so what better way to work through a (small) collection of great calls and one under-nominated masterpiece. Brace yourselves for the Em(my)oji Nominee recap you never know you needed.
😂+😭+⛪+(🇬🇳+🐷)+🐹
For those unfamiliar, that's the flag of Guinea and that's a hamster, not a mouse. Together these pretty much sum up the second season of "Fleabag" (now on Amazon Prime), which is just one of two shows created by Phoebe Waller-Bridge that were heavily nominated. Technically this show is a comedy, but like most comedies this season, it's probably going to make you cry too. Some of it will be from laughter, some from happiness, some from frustration, and some good old fashioned sad tears. Yes, you'll get all that (and a guinea pig) from a six-episode (20-ish minutes each) season.
🇫🇷+🇬🇧+🇳🇱+🇮🇹+🕵️🏻‍♀️+👩+ 🔪+🔫
Back with another Phoebe Waller-Bridge masterpiece (but this time the flags are just flags), this time in the drama category. Congrats to "Killing Eve," but mostly Jodie Comer, who was snubbed during the first season, a horrible oversight given that this show works because of the balance of Villanelle (Comer) and Eve (Sandra Oh). Don't worry, the academy made up for it by giving Jodie her nomination and the show a grand total of 11 nods.
😈+😇+🐶
It's not that I expected "Good Omens" to do well during the awards seasons, it's just that when the nominees were announced and this incredible adaptation of a very strange book only had three nominations (all very much deserved), I was surprised. I'm not angry, just disappointed. But as I said before (and I really mean this) there's just too much good television to award it all. It's simply not possible. So, fans of these less-Emmy-loved shows, don't despair, enjoy them. That's what they were made for, not for the awards, for you to enjoy.