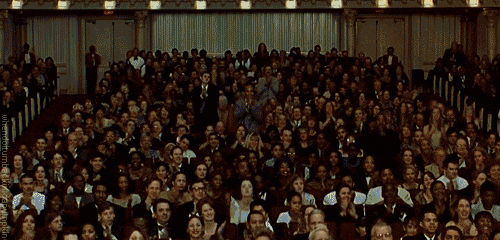 This morning the nominees for the top Broadway shows of the year were announced, and it's a good group to be sure, which is why I know they'll understand why I'm dedicating today's post to absolutely everyone in the theater community who did not get nominated for a Tony today.
I know, that's a lot of people, so there's going to be a lot of sharing happening in this dedication. Luckily, sharing is something that runs deep in the world of theater.
Whether it's joy and laughter, sadness and tears, or even frustration and jaw clenching, the theater is a shared experience for everyone who touches it.
So, today I'd like to thank all of you for the gift of your time and your talent. Thank you for the laughter, the tears, and, yes, even the jaw clenching. And most of all, thank you for the stories you share.
(And, of course, congratulations to all of the nominees and non-nominees.)
---
…bi-daily smile…