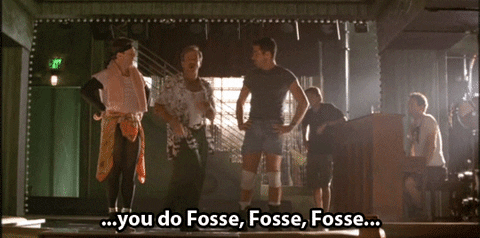 There's a lot going on in the world, but at this time and in this space today is about one thing — "Fosse/Verdon."
If you aren't already anxiously awaiting this FX series, I'm so glad I found you (or you found me?). Either way, there's still time to rectify this situation.
Before I bombard you with a series of videos (you're welcome) here's some quick background on the two sides of this story.
First, there's the one you've most likely heard of — Bob Fosse. He is a Broadway and film legend of mythic proportions, both as a choreographer and director.
On the other side of that forward slash is Gwen Verdon. She was one of the greatest dancers on the Broadway stage, and a muse and uncredited choreographer's assistant to Fosse.
I'll leave the inequality in that partnership for the series to analyze.
Despite the shortcomings of history, these two created some of the most iconic moments in musical theater on the stage and screen. I'm only including a few of them, but feel free to dive in deeper. I promise, it will be time well wasted.