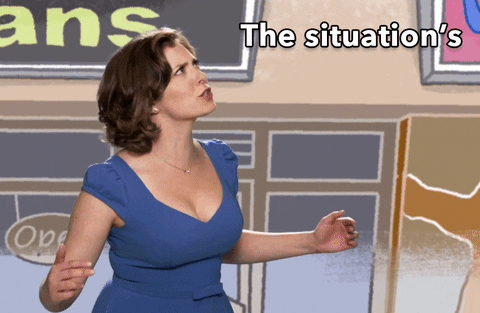 Apologies for the déjà vu nature of this post, but I couldn't let today go by without saying my own goodbye to "Crazy Ex-Girlfriend."
Although, perhaps goodbye isn't the right word. "Crazy Ex-Girlfriend" signs off tonight, but its open and honest conversation about mental health is just getting started.
On the surface, the show is a bright and bubbly comedy about a quirky, single lawyer looking for love. Look a little closer and it's clear that there's a lot more going on just beneath the surface.
Our heroine, Rebecca Bunch, is a complicated character. Which means watching the show is a bit of an emotional rollercoaster. There are moments when it can be hard to watch, but those are also the moments when you can't look away. This is also where the show's use of music comes into play.
The shows theatrical elements do what any good musical number should do, they forward the story. They make difficult subjects more palatable. They make the audience drop their guard so that they can see past the stigmas and their own preconceived notions.
The terms "important" and "revolutionary" are sometimes applied to works of art and entertainment a little too liberally. In this case, both are well-deserved. "Crazy Ex-Girlfriend" has opened the door for important meaningful dialogue. It's provided a safe place for people to look at their own mental health in a new way that's free from judgment.
The show may be over the conversation continues. Thank you, "Crazy Ex-Girlfriend" for paving the way and giving us plenty of tap, jazz, and ballads along the way.
---
…just for fun: