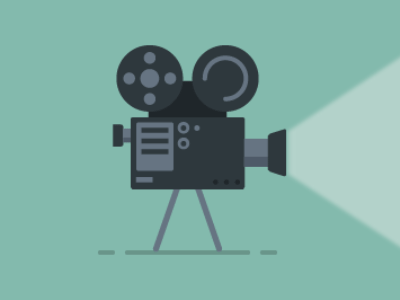 Today we sit on the edge of another Oscars Countdown, crusaders.
Tomorrow, the spotlight will shine on this year's Best Picture nominees, but before diving into the most lauded films of the year, I wanted to take a moment for all the other movies out there, and more importantly, the people who love them.
Because I think it would be helpful to remember that there have been and (dare I say) will continue to be so very many movies made every year that do not get noticed by the Academy. Yet, those very same films have and will continue to bring endless joy to those that love them.
And yes, the Academy has a lot of work to do when it comes to representation and diversity, but there will never be a day where they are truly able to account for all the films that come out every year. It's just not humanly possible, particularly not in a space as subjective as film.
That's right, I said it. There's not a definitive scale for good or bad when it comes to movies. It's just not possible.
To be clear, there are movies that I will fight you on, but I accept that not everyone is going to like everything…except for "Paddington 2." It is a perfect movie. That is all.
But in the case of every other movie, we all bring our own experiences to the table when watching a movie, so subjectivity needs to be accounted for.
So, as we embark on this Oscar journey together, remember that while there are undoubtedly perks to being Oscar-nominated, "Paddington 2" still has a 100% Fresh rating on Rotten Tomatoes. And because I know you're wondering:
"Black Panther" — 97%
"Roma" — 96%
"BlacKkKlansman" — 95%
"The Favourite" — 94%
"A Star is Born" — 90%
"Green Book" — 80%
"Vice" — 66%
"Bohemian Rhapsody" — 61%
---
…bi-daily smile…