Happy Galentine's Day, crusaders!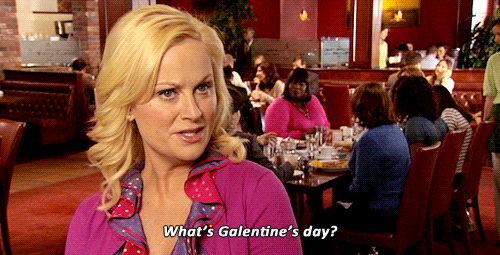 For those new to this glorious celebration of ladies, let me explain. Galentine's Day is part of the grand tradition of holidays created in sitcoms that have found their way out into the real world, (e.g. Festivus and Chrismakkuh and Treat Yo Self Day).
And if you need to call it a fake holiday, go for it, but I will be forced to remind you that the greeting card and candy companies made Valentine's Day what it is today. So, if it took the great Leslie Knope of Pawnee (and "Parks and Recreation") to summon Galentine's Day into existence, I can live with that.
Since it happens to fall on What to Watch Wednesday, I thought I'd take the opportunity to honor the spirit of the day…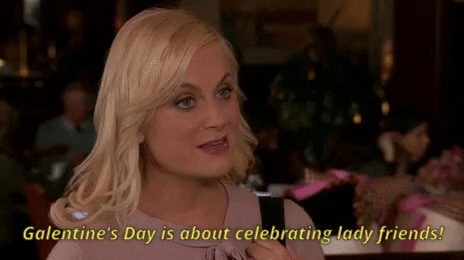 …and share some wonderful women.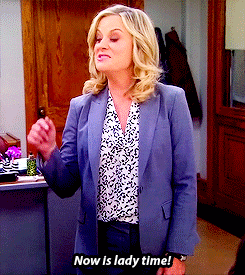 So, I hope everyone has the opportunity to celebrate with the ladies in their life today, perhaps while appreciating these kickass ladies of the small screen…
"Parks and Recreation"

Might as well start where this all began, with Ms. Knope herself. This organized bundle of endless ambition (for herself and everyone around her) may have never slept, but the impossibility of her achievements and the endlessness of her optimism continue to inspire. Not to mention this show spawned not one, but two "fake" holidays. Dream big, ladies.
"The Good Place"
First of all, Janet is one of the greatest roles written for television, ever. Sorry, just needed to get that out of the way. Also, Eleanor and Tahani are pretty fantastic as well, but it's hard to top the "anthropomorphized vessel of knowledge" who can make puppies appear out of thin air.
"The Big Bang Theory"
As this show approaches its final episodes, I feel like it needs to be pointed out that a show that for quite a while was about four guys being awkward around one woman, has actually created a whole group of female characters. Are they perfect? No. But who is? The fact is, this show would not have run as long as it did without Penny, Bernadette, and Amy, because we all know who runs the world…
"One Day at a Time"
This wonderful, wonderful show just returned for its third season on Netflix, and continues to best itself. I mean who knew there were so many different ways to make an entrance. Seriously, if Rita Moreno doesn't get an award for her curtain work on this show, I just won't know what to believe anymore. But really, this sitcom reboot has told stories that need to be told in a format that just can't help but make you smile. Watch it. Now.
"Unbreakable Kimmy Schmidt"
I mean the theme song speaks for itself. Kimmy and her unstoppable spirit are just as contagious as ever in her final season. Not to mention, the truth of "Cats" is finally revealed (#keepthesecrets).