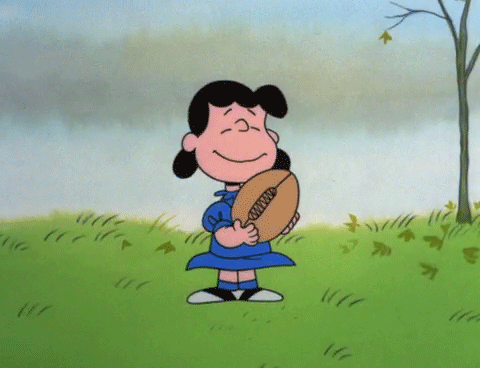 Happy Friday to all, but especially those who made it through this week's Polar Vortex. Twenty degrees never felt so good.
With that bout of bad weather behind us, it's full steam ahead toward Sunday's Super Bowl (and Skittles the Musical)…a game with too many loyalties (or lack thereof) to consider, so I'm just going to let that one lie until Sunday.
That's right, today I'm skipping the Super Bowl talk in favor of some classic football movies that you can watch to prepare for (or instead of) the Super Bowl. You do you. In the meantime, let's roll with it…
"Remember the Titans"
This classic Disney tale not only brought us one of the greatest football team dance routines, it's also an incredible story of the importance of diversity and representation. It also happens to feature some of Ryan Gosling's early work…
"Jerry Maguire"
Show me the multiple iconic movie lines all in one film. Just be honest, it had you at, "hello."
"Rudy"
If you don't well up during the parade of players asking that Rudy take their place in the final game of the season, then I don't know what to tell you.