Happy Sunday, fellow crusaders! Welcome to my final post of the year.
I know that 2018 has a lot of us feeling like, well…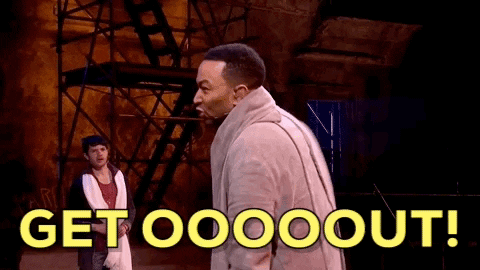 …but I'm going to take this final opportunity to share an unpopular opinion — 2018 wasn't that bad.
Like any year it had its ups and down, but overall I'd say it was a pretty good year.
Hopefully, you can say the same. If you can't, just remember that perspective is everything. If you don't like the way things look just change your angle.
And if you're still feeling a little blue about the year here's a little #SundayFunday distraction courtesy of 2018…
First, Netflix gave us not one but two new seasons of Queer Eye. Yes, that's right. Both seasons were this year. 2018 has been that long.
Remember when NBC finally achieved live musical perfection? Yep, that was this year too. A mere two years after FOX figured it out with "Grease Live", we were treated to NBC's epic, rock concert production of "Jesus Christ Superstar Live."
Finally, a reminder that 2018 gave us a year's worth of Hamildrops.
One last thing before I go. I hope 2018 treated you well. I hope it got you where you wanted to go and gave you new experiences worth remembering. If not, good riddance. There's always next year. May 2019 be as bright and beautiful as you want it to be. See you on the other side, crusaders.