Fresh off the heels of Labor Day, a day dedicated to the American worker, I'm sure we're all feeling refreshed and motivated to jump back into the week…
And if not, I have the Tuesday Motivation you didn't even know you were looking for. It's Newsies Day!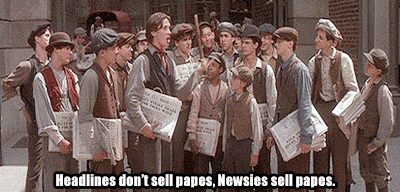 Okay, technically it's Newspaper Carrier Appreciation Day, but I think we can put the semantics aside for the occasion.
And what better way to follow up Labor Day than with a solid reminder of the power of hard work, determination, a solid union…and choreography…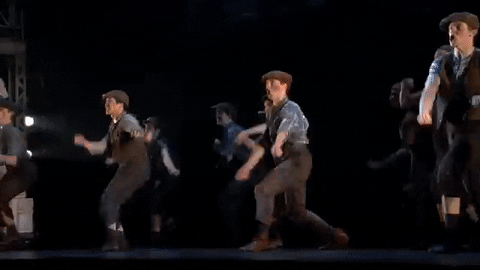 So, whether you're carrying the banner or carrying the coffee, get out there and seize the day. And always remember and never forget. You're one day closer to Friday.
---
…bi-daily smile…