While the world may seem oversaturated with national/world/international days, sometimes the perfect one comes along at just the right moment. Today is that day. No, it's not going to give you an excuse to eat fried chicken or pick up ice cream on the way home (but I heartily encourage both), but I think it's what a lot of us could use right now — simplicity.
We celebrate Simplicity Day today because 201 years ago today, the original hipster was born — Henry David Thoreau. Before you protest that title, let's just remember that he's remembered yes for his writing, but also (mostly) because he went off and lived in the woods by a pond.Thoreau didn't just keep it simple, he invented it.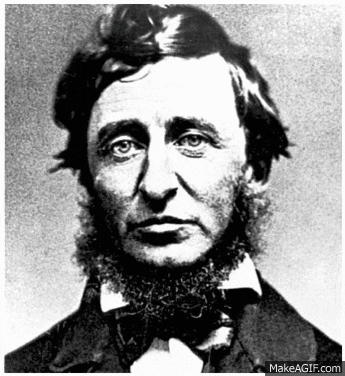 And while I'm not suggesting that we could solve all the world's problems by leaving society behind and living in the woods (I mean, logistically it just wouldn't work if we all did it), I do think there's an argument for slowing down and taking a beat.
Maybe your pond in the woods looks more like a coffee shop, or a movie theater, or maybe it is a pond in the woods. What matters is that we all remember to find those simple moments. They're there, just remember to look for them.
---
…bi-daily smile…
7 Days!