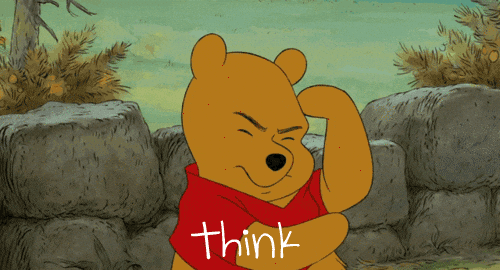 Deep into the work week the world can start to weigh heavily on you. Thankfully, there's days like today to help snap you out of it. Today, in case you were curious, is Winnie the Pooh Day.
In honor of A.A. Milne's birthday we celebrate everyone's favorite chubby little cubby (and Eeyore, and Kanga, and Roo, and Rabbit, and Piglet, and there's Owl, and Tigger too). This willy, nilly, silly old bear may be a staple of childhood, but there's nothing childish about him. He's stuffed with fluff and lessons about life.
Most of the lessons of The Hundred Acre Wood aren't overt. While the many adventures may take place in the enchanting world of Christopher Robin's childhood days, they're not all enchanted. Sometimes they're even sad, just ask Eeyore. They may not all be sunshine and rainbows, but these timeless lessons are ones that we seem to need reminding of every now and then. Perhaps that's why these stories have stayed with us for so long.
To honor Pooh Bear's day, here are a just a few of his (and his friends') many pearls of wisdom…
"'Supposing a tree fell down, Pooh, when we were underneath it?'

'Supposing it didn't,' said Pooh after careful thought.

Piglet was comforted by this."

A.A. Milne

"It's not much of a tail, but I'm sort of attached to it."

Eeyore

"I'm not lost for I know where I am. But however, where I am may be lost."

Winnie the Pooh

"But wherever they go, and whatever happens to them on the way, in that enchanted place on the top of the Forest, a little boy and his Bear will always be playing."

A.A. Milne
---
…just for fun: