Two years ago when we returned to a long time ago in a galaxy far, far away in "Star Wars: The Force Awakens," even though there were new faces, the story was familiar, and after its long absence having the formula intact was comforting. "Star Wars: The Last Jedi" threw it out the window, and thank goodness for that.
I would imagine that many "Star Wars" traditionalists out there were flummoxed by "The Last Jedi," and I understand why. It set up many scenarios we've seen before and then provided completely different and unexpected outcomes. How exciting is that!?!
I know, it's terrifying, but breathe through it, because here's where I attempt to write a spoiler-free review of this movie…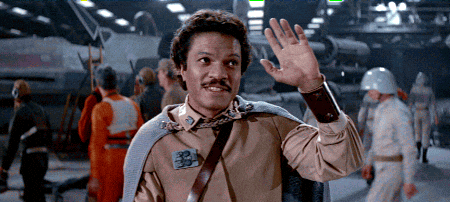 While the Resistance is fighting the good fight (with a few hero complexes getting in their way), Rey (Daisy Ridley) is off on Luke Skywalker's (Mark Hamill) island trying to convince him to come back. But this is not the Luke we knew, this is a broken Luke who just wants to be left alone to let the Jedi order die.
Needless to say that Rey has her work cut out for her. Lucky for her she has plenty of leading ladies to look up to and a co-bad ass to look after Finn (John Boyega). I'm of course speaking of Rose (Kelly Marie Tran) who is another delightful, strong addition to the Star Wars universe, and one that undoubtedly keeps Finn alive (and that's all I have to say about that).
Ultimately, this movie is both the story of Luke's redemption (from what, I won't tell you) and the road of the quiet leader. It doesn't take much to rule with fear as the Dark Side's Snope (Andy Serkis) and those who came before him have. The quiet dignity of the rebellions many leaders takes patience and time as we see from both Leia (Carrie Fisher) and her would-be predecessor Vice Admiral Holdo (Laura Dern).
Some might say it's a rather apt metaphor for our own political environment. And some might note that the Resistance is led by women and the Dark Side is not…and we all know how this is going to end…in tears…and victory.
I'll end with the real joy of this film and the "Star Wars" franchise—Princess Leia. Seeing her continue to rule in this final trilogy is an absolute joy. "The Last Jedi" widens that lense to show us her influence on the next generation too. It's a point made especially poignant following the loss of Carrie Fisher, particularly given her influence on the entire franchise, this script included.
The heart of this story has always been Leia. You can fight me on this, but it's true. She had an uphill battle the whole way, nevertheless, she persisted.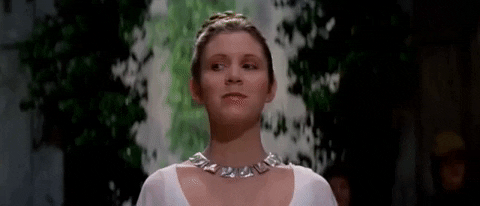 ---
…bi-daily smile…