August has officially arrived. Yes, the first death knell of summer has rung, but on the bright side, it's Girlfriends Day!
For those wondering if you need to rush out and buy something for your significant other, you can relax. "Girlfriend," in this instance is referring to your gal pals, bff's, sisters from different misters, squad, etc. So, you're off the hook…for now.
Today is all about enjoying the company of the special ladies in your life. It's also an excellent excuse to party on a Tuesday night. And this year's Girlfriends Day falls on Taco Tuesday, so the universe is basically demanding that you celebrate this random holiday.
To get you pumped up and ready for all the appreciation, here are some inspiring lady compliments from the queen of female friendship, Leslie Knope…
I know, it can be hard to take a compliment, but today on Girlfriends Day, brace yourself and get use to it.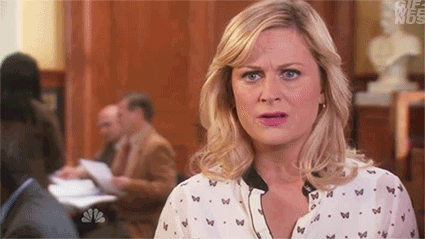 You deserve it, because after all you are…
That is when you're not being a …
Or a…
The point is, you're awesome! So, keep doing you with all the equally awesome ladies in your life.
---
…just for fun: