Throughout cinematic history, more than a few film franchises have strived for trilogy success. Throughout that quest there have been successes, "The Lord of the Rings," "Star Wars" (the original three),  "Toy Story," and I'll even give it to "The Godfather" even though the third installment pales in comparison to the first two. Others, not so much, and I'll leave which ones qualify to your own personal opinion.
In the midst of this summer of super sequels, "Despicable Me," shot for the moon (which its hero stole in the first film, coincidentally) in hopes of trilogy glory. Did it make it? I'll let you be the judge.
"Despicable Me 3" introduces its outrageous, over the top villain, Balthazar Bratt (Trey Parker) in True Hollywood style right at the top of the movie — a 1980s child star turned supervillain with an affinity for the King of Pop and bubblegum. (And to be clear, outrageous and over the top is completely on-brand for this series.)
When Gru (Steve Carell) is once again unable to capture this sticky superstar, the new leader of the AVL (Anti-Villain League for the uninitiated) fires both him and his wife, Lucy (Kristen Wiig), who makes a valiant stand for solidarity.
Fortunately, there's not much time to sulk as Gru almost immediately discovers he has a twin brother, Dru (also Steve Carell), and is whisked off to meet him in Freedonia. Here he not only discovers that his brother grew up in the lap of luxury, but also that his father was a supervillain.
Meanwhile, Lucy tries to find her motherly instincts, Agnes, the youngest of Gru's adopted daughters continues her search for unicorns, and I'm sorry, but I have to stop there because I think if we're all honest, what keeps us coming back is the Minions.
Sure, these ridiculous, but endearing henchman may not have soared in their own movie (apart from King Bob who is a cinematic treasure)…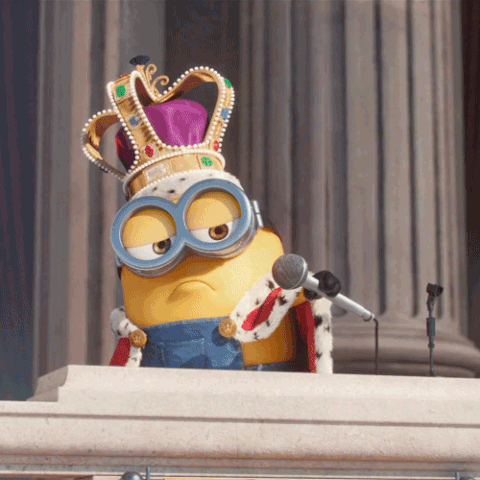 Still these delightful yellow devils balance this series beautifully, and their subplot in this third chapter is no different. Although notably lacking the leadership of Kevin, Stuart, and (King) Bob, the Minions find another leader in Mel who leads them to mutiny when Gru refuses to return to a life of villainy.
As they're inclined to do, these squeezable scoundrels get into trouble, imprisoned, and manage to break out and find their way back to Gru, their maniacal soul mate.
Seriously, the Minion vignettes are a thing of beauty and continue to be a strong device for this series. So, final verdict, everything that you loved about the first two movies returns for this third chapter, perhaps with a bit more busyness on the Gru side of the story, but where there are Minions, there will always be joy.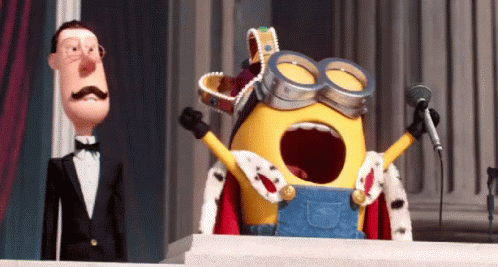 ---
…bi-daily smile…