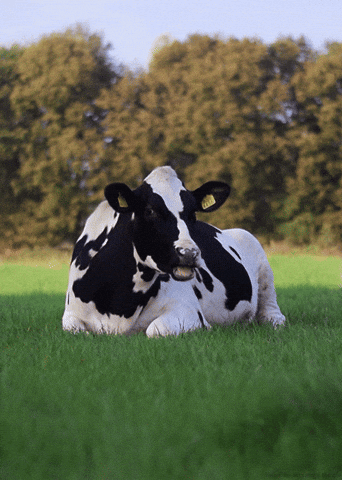 Guess what, it's almost Friday! Which means there are only a few more hours(ish) till the weekend.
If you're less than a-moo-sed by that revelation, I've got some amazing breaking "moos" for you, and an explanation for the horrible cow puns.
You might call this story a "steak-out" or perhaps a cow-culated escape…okay, I'm officially out now.
With that, I give you today's good (or at least amusing) news…
The cow featured above is one of many that made a break for it on their way to the slaughter-house. If the inspiring getaway isn't enough to get some giddy up in your final push to the weekend, then puns can help distract you from whatever stress tomorrow has in store.
At least now you have a nice healthy dose of perspective. Your week might have been rough, but assuming you didn't have to hoof it to steer clear of the slaughter-house and the fuzz, the "steaks" weren't quite as high as they were for these bovine brigands.
---
More on the Story: STLToday.com
…just for fun:
Speaking of slaughter…here's the latest "Game of Thrones" teaser…